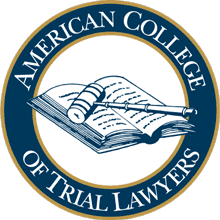 American College of Trial Lawyers
Judicial Support Videos
Judicial training videos prepared in collaboration with the Federal Judicial Center.
Statements on Judicial Support
ACTL Denounces Comments About Judge

Arizona Fellows Issue Statement Opposing Attacks on Judges

Statement from Wisconsin Fellows in support of an independent judiciary.
Publications Related to the Judiciary
Any perceived threat to judicial independence should summon the legal profession to action. Lawyers must constantly remind themselves that judicial independence is critical to a free society and must educate others who may have lost sight of that. Lawyers must recognize genuine threats to judicial independence and, when they arise, call attention to them and confront them. Please see companion piece The Need to Promote and Defend Fair and Impartial Courts.

A sequel to Judicial Independence: A Cornerstone of Democracy Which Must Be Defended (2006)

The hope of the Judiciary Committee is that through the identification of proven case management techniques, this project will assist in the development of a unified approach to the use of case management in the civil justice system in Canada.

This report is primarily designed to provide civil trial court judges with proven techniques used by outstanding judges for more efficient pretrial case management.
| Access Date | Quiz Result | Score | Actions |
| --- | --- | --- | --- |